Testimonials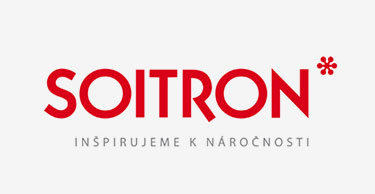 ---
I worked with Oliver for 3 years to deploy a USD100 million Global program for 13 business units.

Oliver takes ownership of issues, even those he's not familiar with. He drives them to closure by fully involving all relevant business stakeholders with an organized process to close. He has the ability to work through more complex and ambiguous challenges and has the command skills to drive cross-functional issues to resolution. Examples include elimination of China IP process, Change of Shipping Address (COSA) and Forwarder Cancellation. Excellent engagement with, and support from, functional leaders. He has been growing in his expertise as a IT contact with capability to take on larger responsibility. Oliver also provided additional support to the Fulfillment workstream and user profile mapping due to another team member being on maternity leave.

Great resource with high interpersonal skills. Would recommend Oliver to any organization as He will be a talent/resource that can highly contribute to the overall goals of the firm.
Procurement Process Tools and Governance

, Dell Global Operations

---
Oliver participated on Upgrade Globus project. It was a technological project. He took over a lending part of the functionality and he tested this test area successfully. He tested more loan products. On this project we collaborated with FOT Company from Hungary. Oliver worked up test scenarios according their specifications.

Oliver studied and kept our processes, the test methodology. He applied it in his work.

I can recommend Oliver to any organization.
IT test manager, Tatra Banka a.s.

---
Dear Oliver,

We have worked together only several months but I have only good and positive feedback on you.

Most important was you were able to learn the new job in just a month where others need 2-3 months.

Also not less important is your sense of humor and bringing contentment around you.

We were missing you but remaining in very good relationships.
Supervisor Oracle System & Applications, Emerson Network Power
---
I have known Oliver for numerous years as a professional with wide social network. Within years he has also built his company SANAE, his professional network and wide knowledge of business market and its job opportunities. He offered me my current job and worked with me on whole process to contract signing.

I would recommend SANAE team as professionals on market and their business acumen.
Oracle eBS Contractor
---
I confirm, I have worked with SANAE through Oliver Olsovsky between October 1st 2013 and January 3rd 2014. He has delivered us a consistently high-level software testing services during our upgrade of Client's software to the newest platform.

I recomend Oliver and would choose him as a testing expert again if I have a Software testing service requirement in the future.
Service Manager,

SOITRON
---