SANAE Software Testing BEER.EX (PART1)
We are proud to play a major role in building of the software testing community. The goal of SANAE Software Testing BEER is to build up a regular informal meeting platform to support SW testing community and introduce it to IT people outside. After four successful Testing BEER events we made a decision to try to organize all day event with presentations, good beer and food accompanied by smart people. We would like to make our BEER bigger and better creating an informal networking environment. This is where SANAE Software testing BEER.EX was born.
The selected day 10.10.2019 was not accidental. As well as the location easily accessible by car or public transport. Binarium is a place designed for innovation, cooperation and creativity! So this was the reason why we went for it! It was the right place for our planned event! 'Let's go practical!' was the perfect motto of our event.
When we started to contact the speakers for our event, we realized that the short notice before the planned event caused that some of our top picks were already busy. Nevertheless we found perfect gems to fit in our perfect piece of jewelry. Ard Kramer said YES and we were more than pleased. We invited more speakers from Slovakia and at the end we had a perfect group of speakers who delivered excellent talks.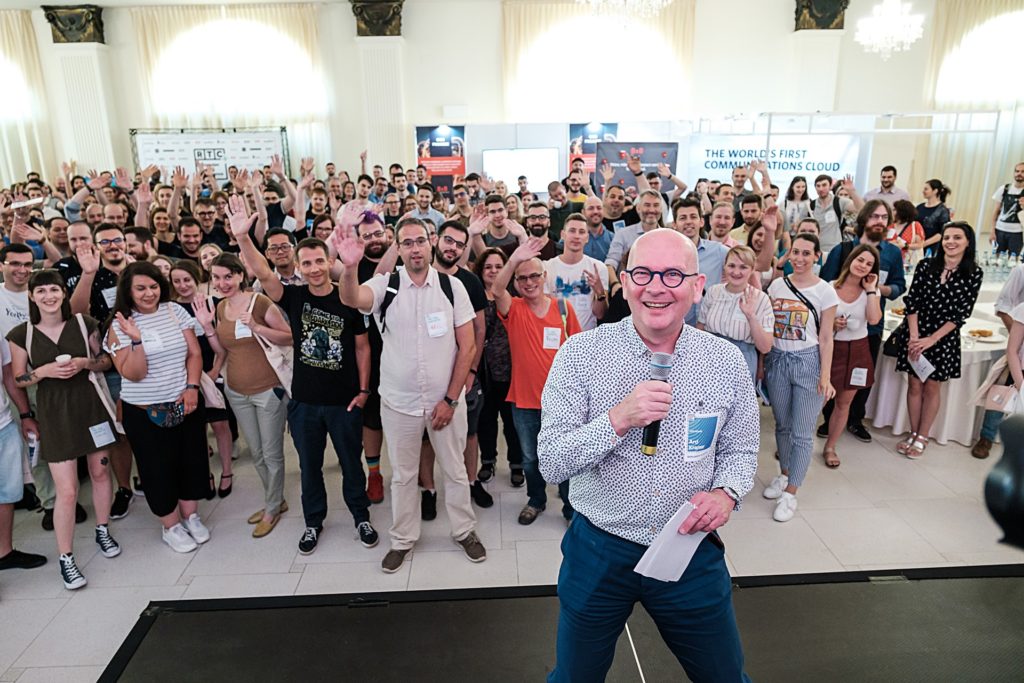 Program was set, invitations sent to all partners and major IT companies and tickets sold out in a record time. As our event was coming closer, we were spending our nights with preparing graphics for marketing materials. One day before the event, four of us met at Binarium. We had to prepare everything for the upcoming big day. Beer became the light motive of our event. We had our fantastic beer from a small Slovak brewery in Bratislava, non – alcoholic APA beer and provided visitors with items like beer pads and bottle-openers. Promo materials for participants, such as booklets about presenters, name labels with program and more were placed in bags made from recycled cotton.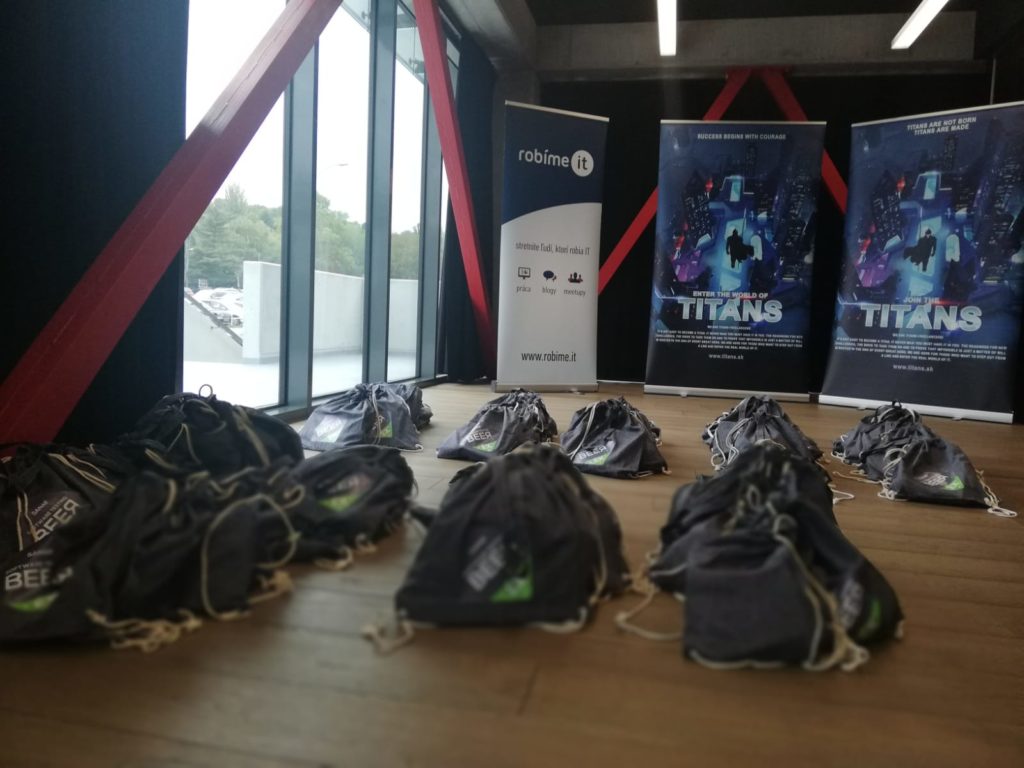 To be continued…