SANAE Software Testing BEER.EX (PART2)
The first participant arrived at 8 o'clock October 10th2019. Our nice young colleagues at the registration desk welcomed every participant with a full bag of goodies, personalized name label and a lunch voucher.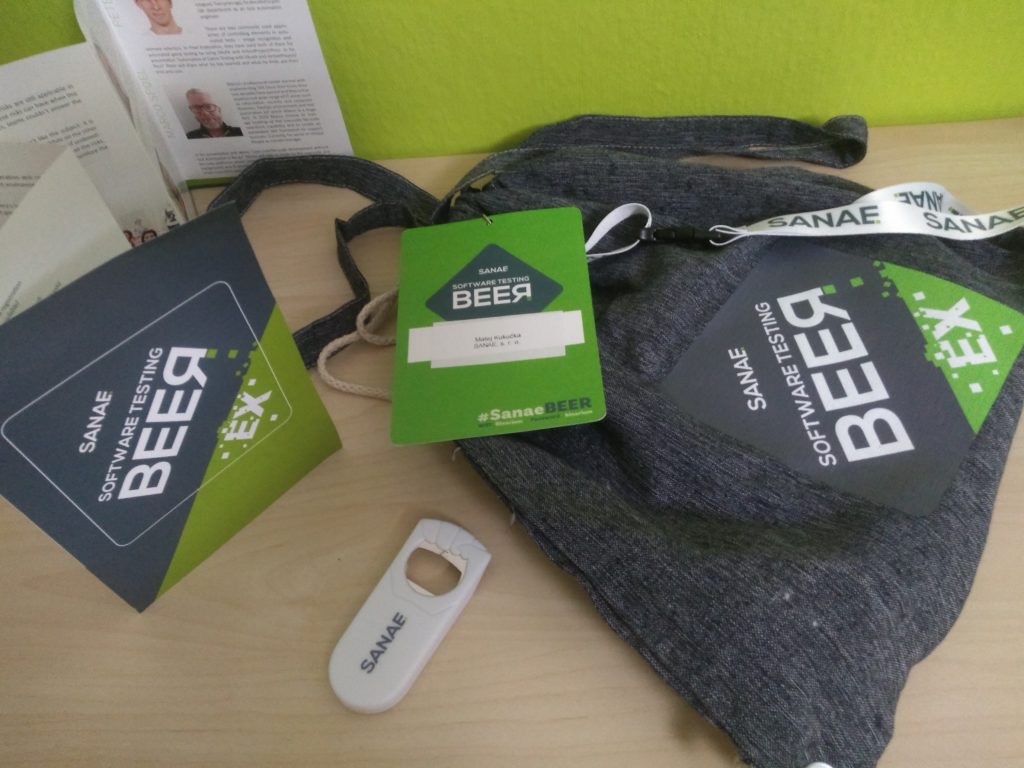 After the registration, participants could enjoy tasty breakfast. The actual program started at 9.00 with opening speech by SANAE managing director Oliver Olšovský. After that, our key speaker Ard Kramer delivered the first presentation with the topic 'Is there a Risk?' Big event needs a big opening and this fitted perfectly.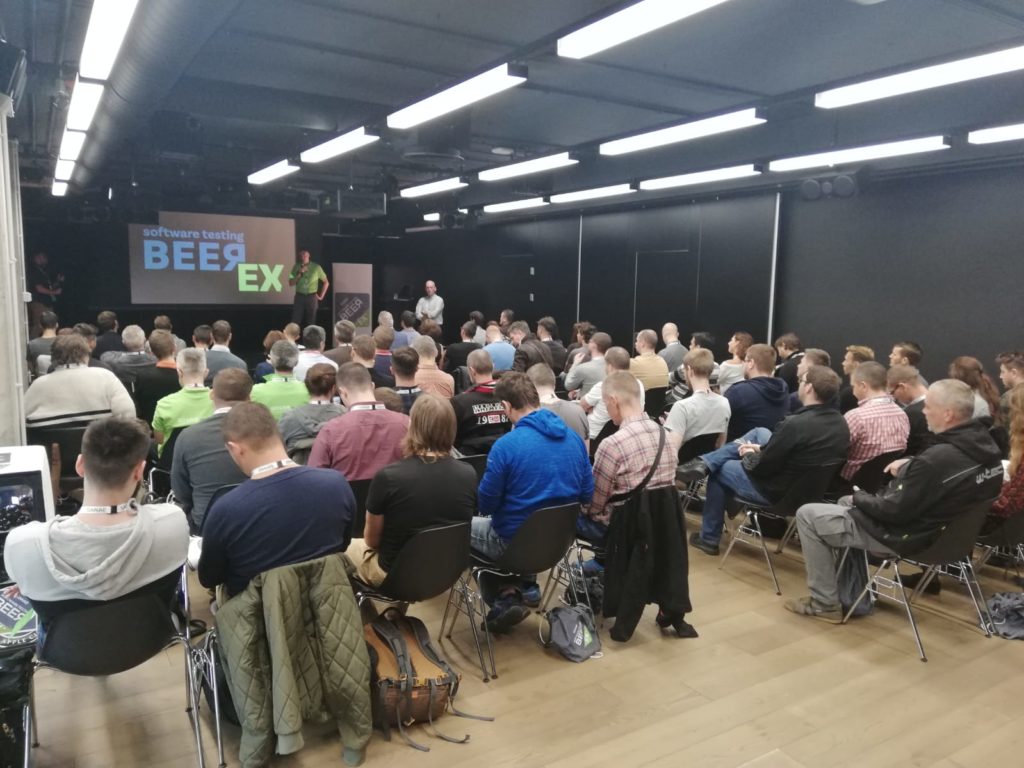 Eight more speakers followed, changing topics from technical to more process oriented and back. Questions from the audience were placed via sli.do, and the discussion was sparkling as the best beer. Closing block was dedicated to a discussion with our keynote speaker Ard Kramer. And the big finale was choosing the best speaker via application sli.do and the winner was Filip Hric from sli.do.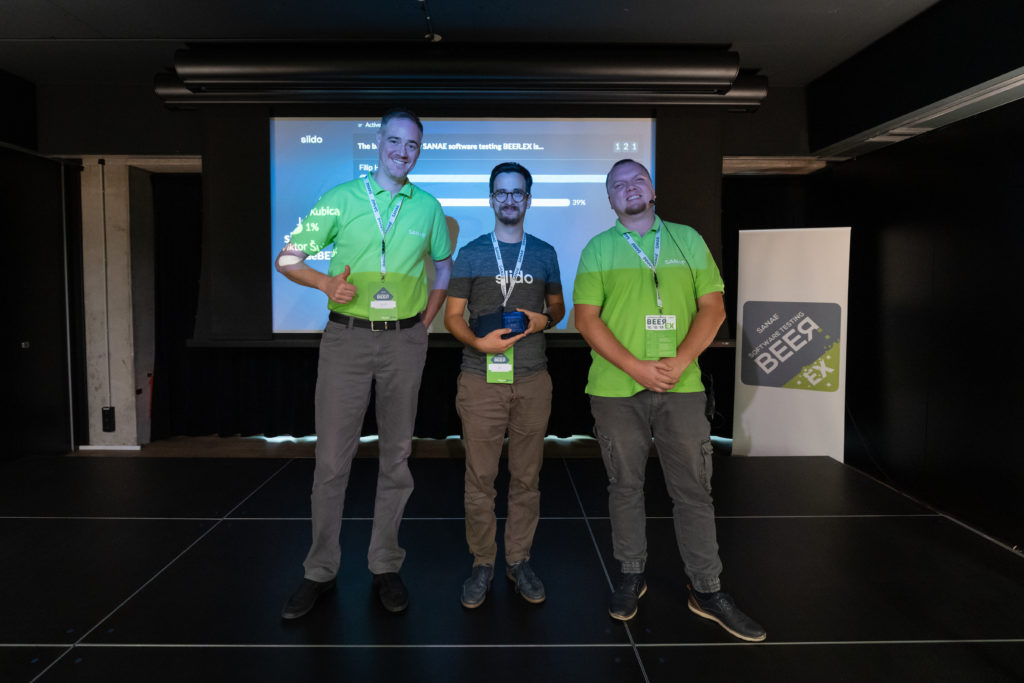 At the lunch and coffee break there was a little space for networking as well as checking exhibitors' area and meet suppliers form SW testing area. Evening networking started with beer, corn-dogs, bagels and other delicious snacks, continued with our game Corn hole and more board games. Ended with… A great success story! That resulted in our decision to continue building a strong testing community in Bratislava around our regular event – SANAE Software Testing BEER.
PS: Conference program with downloadable presentations can be found here.